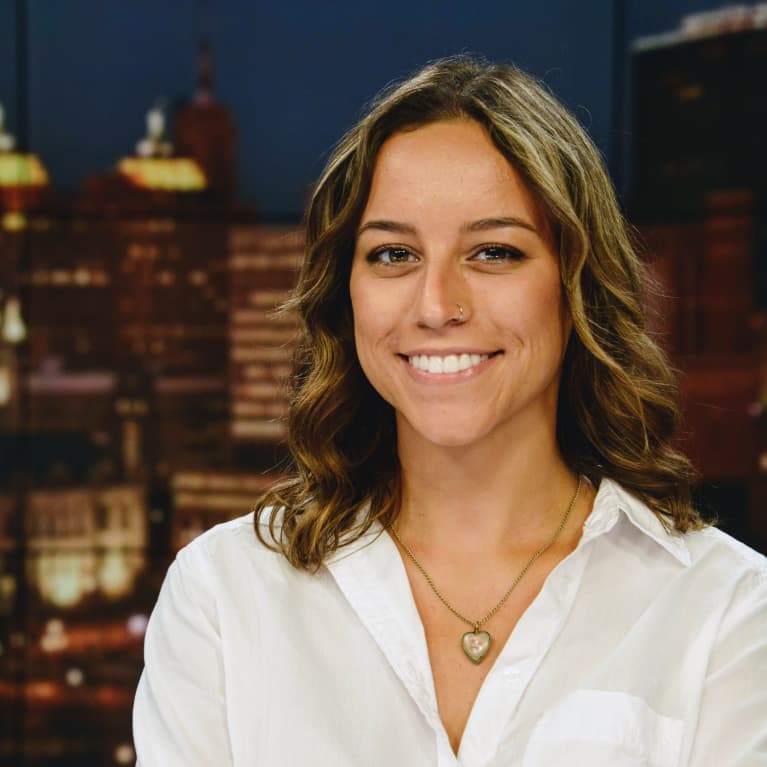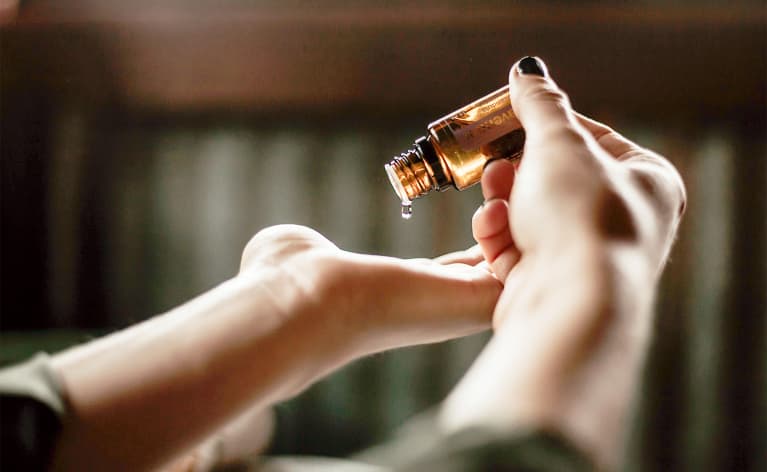 Our editors have independently chosen the products listed on this page. If you purchase something mentioned in this article, we may earn a small commission.
October 20, 2021 — 12:24 PM
It's a seasonal transition time as the weather begins to cool and leaves begin to fall. And as anyone with seasonal allergies knows, this time of year can spell trouble for the sinuses.
So, we asked the founder of The Artistry of Essential Oils, Valencia McClure, for her go-to essential oil allergy blend. Here's how to make it, how to use it, and a few tips to keep in mind along the way.
How to make a DIY essential oil allergy spray.
Ravensara essential oil
Eucalyptus essential oil
Peppermint essential oil
Distilled water
A 2-ounce glass bottle, ideally amber-colored
Method for allergy spray:
Combine 15 drops of ravensara essential oil, 12 drops of eucalyptus essential oil, and 3 drops of peppermint essential oil in your 2-ounce bottle.
Spray in front of you and inhale as needed for allergy relief.
Method for diffuser blend:
Add 4 drops of ravensara essential oil, 3 drops of eucalyptus essential oil, and 1 drop of peppermint essential oil to your diffuser as needed.
Functional Nutrition Coaching
Become an expert in whole body health healing.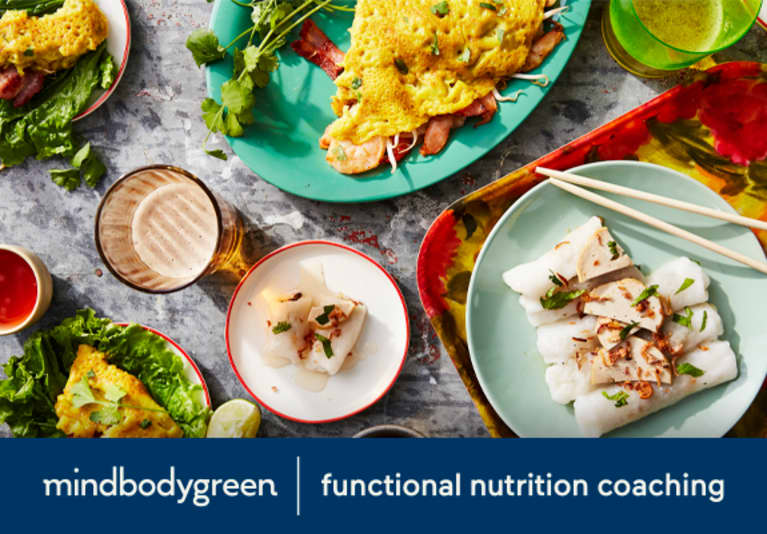 While most essential oils are safe to use around children, McClure always recommends avoiding spraying any blends directly at kids. She also adds that it's a good idea to use this blend in a room with good ventilation, especially if you have young children and/or pets.
As far as storage, keep your blend in a cool, dry place, ideally in an amber-colored glass bottle, to help keep your oils fresh for longer. (Check out our full guide for essential oil storage for more helpful tips!)
McClure adds that if you're in a pinch and feeling congested, peppermint essential oil on its own can be a wonderful decongestant. Simply take a whiff of the oil for quick relief.
Lastly, essential oils can only go so far if your home is ridden with allergies, so you'll want to address the source of your discomfort as well. Here's how an air-quality expert recommends doing so.
If seasonal allergies have you all blocked up, this simple essential oil blend might just be your new best friend. Keep it in your bag, on your nightstand, or wherever you can grab it quickly for much-needed allergy relief.
In order to save this article, you will need to Log In or Sign Up!
Close